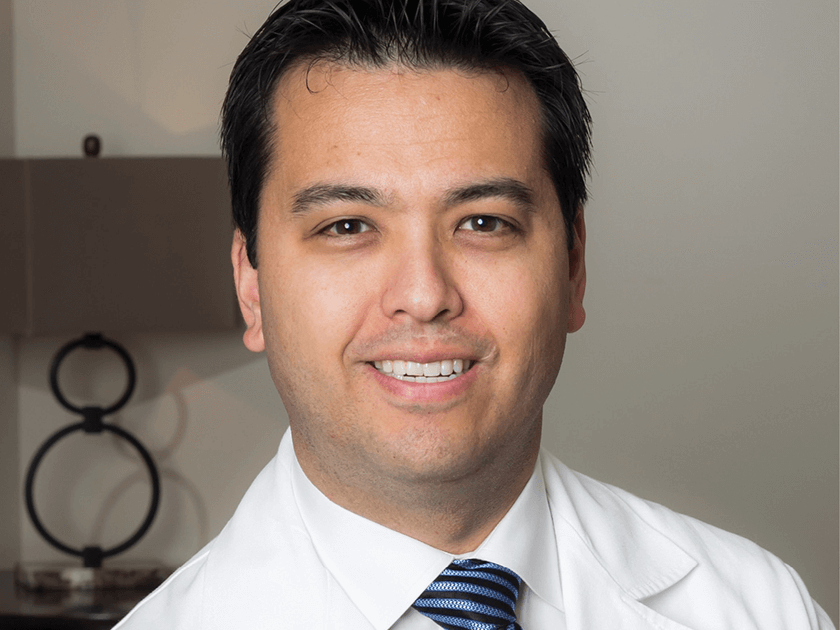 As a board-certified surgeon, Dr. Anthony Echo offers quality diagnostic care and advanced treatment options for his Houston, TX patients. At Sports Hernia Texas, he works to understand the individualized needs of each patient he treats in order to create a customized treatment plan for optimal results. With training under some of the world's top surgeons, Dr. Echo has the skill and expertise to perform innovative procedures to help patients have a restored quality of life and get back to the activities they enjoy.
Dr. Echo provides a number of nonsurgical and surgical treatments for specific conditions relating to hernia and nerve repair. Some of the complicated conditions he treats include adductor injuries, rectus muscle injuries, thoracic outlet syndrome, axillary nerve compression, post-mastectomy nerve pain, and post-hernia nerve pain. Additionally, he performs various additional procedures, such as sports hernia repair using the Muschaweck method, hernia revision surgery, targeted muscle reinnervation, and pelvic nerve releases. Utilizing advanced diagnostic testing with state-of-the-art technology allows Dr. Echo the ability to determine the underlying causes of his patients' conditions in order to provide more accurate and effective treatment.
Dr. Echo earned his bachelor's and doctorate degrees from the University of Nevada in Reno, NV. He then completed his residency at the Baylor College of Medicine in Houston, TX where he received advanced training in microsurgery techniques. From there, Dr. Echo went on to complete a microvascular and reconstructive fellowship from the Stanford University Medical Center and a peripheral nerve surgery fellowship from Washington University in St. Louis, MO. In 2016, Dr. Echo underwent an externship in sports hernia and athletic groin pain in Doha, Qatar and was trained by Drs. Zarko Vuckovic and Ulrike Muschaweck.
As a part of ongoing contributions in academics, Dr. Echo was a clinical assistant professor in the Department of Orthopedic and Sports Medicine at Houston Methodist Hospital. Currently, he is an adjunct assistant at the Texas A&M University College of Medicine in Houston, TX.
For his skill and expertise, Dr. Echo has been admitted as a member of several prestigious medical organizations:
The British Hernia Society
The American Hernia Society
The American College of Surgeons (Associate Fellow Member)
The Texas Medical Association
Reviews
"Dr Echo is the best of the best he make miracles on my chronically migraines. I was going insane when he operated me. 8 months ago now I am absolutely Recommend Dr. Echo for migraines problems.. Thanks Dr. Anthony Echo for all his hard work you do ."
J.B.
Google
"Dr Echo is doing repair to my badly damaged bracial nerves. He and his surgical staff are the best I have ever delt with. I highly recommend him and his bedside manor"
K.H.
Healthgrades
"I was beyond impressed with my experience at this doctor's office. I was completely blown away by how helpful the staff was and how fast they were getting back to me! A lot of doctors don't realize how important it is to have this type of administration. The first point of contact is crucial!My appointment ran on time, Dr Echo was really knowledgeable and made me feel comfortable throughout the appointment! Dr Echo was on time the day of the surgery, Even though i was overwhelmed before the surgery, Dr Echo made me feel at ease and positive about my surgery. I would highly recommend this medical group!"
M.R.
Google
"Dr. Echo is a great doctor. I was very emotional through the process of my treatment as I was very scared. He and his staff were very kind to me and took time to explain things to me in a simple language that I could understand. I would highly recommend him. I am very happy with my results."
Anonymous
Healthgrades
"One of the most perfect hospital in this whole world."
N.H.
Google
Related Posts